Christina Batman has been an ardent explorer of the potential of the human voice since her childhood in Iran. Her greatest delight was to try to recreate the wondrous natural realm that she heard in the Persian garden. She reproduced the small throat clicking sounds of miniature frogs and the hovering wings of hummingbirds with great and painstaking attention for detail. This assiduous practice and vocal scoring of the animal kingdom was the first indicator of what would later become Christina's fascinating odyssey into the professional world of voice-over.
After growing up in Teheran and London and completing her university studies in literature and drama in America, Christina moved to France and started working in Paris.
For the past 14 years she has enjoyed a wonderful career as an English Voice-over artist.
With her warm toned, yet bright vocal quality, her surprising versatility and her easy-going personality she has established herself as one of the outstanding English speaking voice-over artists in Paris.
Christina can move seamlessly from a serious news commentary style to a crazy cartoon character without the slightest discomfort! In fact on an average work day she can start in the morning with the narration for a documentary about one of the worlds most troubled hotspots and continue in the afternoon by voicing the role of a crazy singing fish. So if you're looking for a voice with the depth and conviction needed to carry a subject of great gravity, or on the contrary hoping to find the voice for an off the wall character for your latest video game, Christina will be able to help. She sometimes refers to herself as an "accentologist", her possibilities include a wide range of UK and US regional accents and a variety of European accents in English.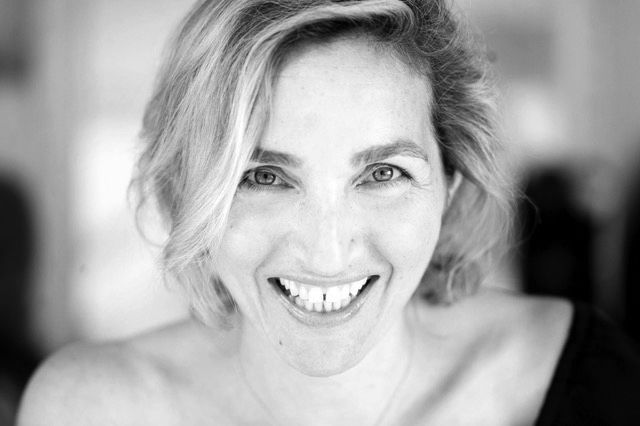 Christina is a classicaly trained, highly accomplished singer. She is often called upon to record singing tracks for companies that create original music for television and film. She has worked in every aspect of the voice-over industry in both English and French: advertising, documentaries, TV identity, video games, radio, Internet media, dubbing, narration, audio guides and audio books. She has even done live commentaries for fashion shows. For many years she was the bilingual voice for Mezzo, the television channel specialized in classical music, jazz and dance, her clients include companies such as YSL, Christian Dior, Givenchy, L'Oreal, Martin Margiela, Jimmy Choo, Air France, Ubisoft ,EDF, Eutelsat and MSF.
This website is dedicated to Christina's work as an English Voice-over artist in Paris, if you care to know more about her activities in film, theatre and music please click here: